U.S. equity markets had their worst day in months on Friday amid growing concerns about more aggressive interest rate hikes by the Federal Reserve and weak corporate earnings reports. The Dow's 981-point decline was the 11th largest single-day drop in history, and the most since 2020. The 2.8% loss for the S&P 500 was its biggest since March. All three major indices finished the week lower as well. The sell-off was broad-based, with every stock in the Dow in negative territory. The so-called "fear index," the VIX, soared.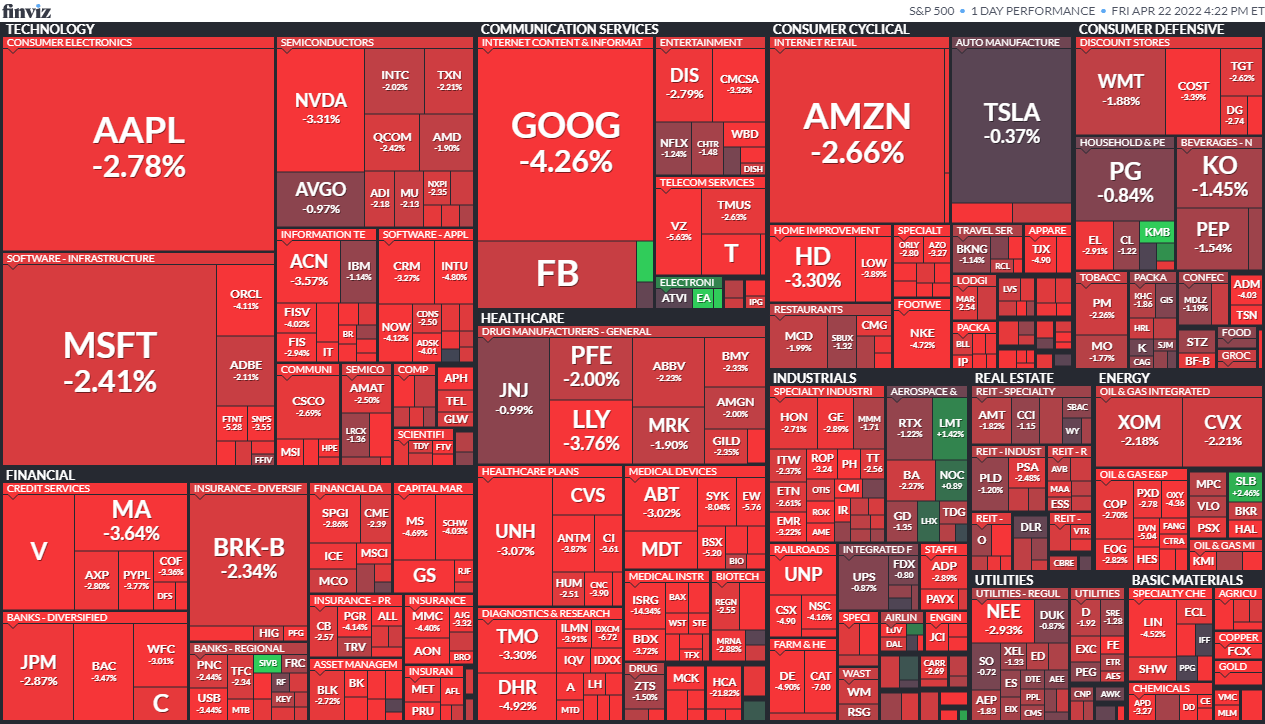 Worse-than-expected financial results sank shares of Verizon Communications (VZ), American Express (AXP), HCA Healthcare (HCA), and Gap (GPS).
Shares of technology and other interest rate-sensitive companies slumped. Alphabet (GOOGL) shares lost 4%. Salesforce (CRM) shares dipped 3%. Apple (AAPL), Microsoft (MSFT) and Amazon (AMZN) shares fell 2%. Banking stocks declined. Shares of Home Depot (HD), Lowe's (LOW), and homebuilders dropped. 
The biggest loser is Netflix (NFLX). After falling 37% on Wednesday, Netflix fell another 1.2% on Friday.
Well, I don't feel like writing this week.
Author